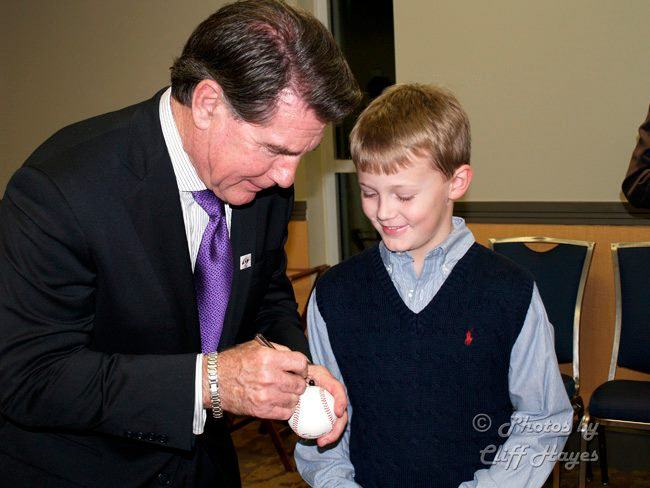 1st Annual Jamboree with Steve Garvey and Photos
January 12, 2012
Keynote Speaker: Steve Garvey Former Major League Baseball First Baseman and Businessman.
Introduction of Keynote Speaker: Bruce Radar Sportscaster WAVY Television.
Steven Patrick Garvey (born December 22, 1948), nicknamed "Mr. Clean" because of the squeaky clean image he held throughout his career in baseball, is an American former Major League Baseball first baseman and current Southern California businessman. Garvey was the 1974 NL MVP, ten-time All-Star, and holds the National League record for consecutive games played (1,207).