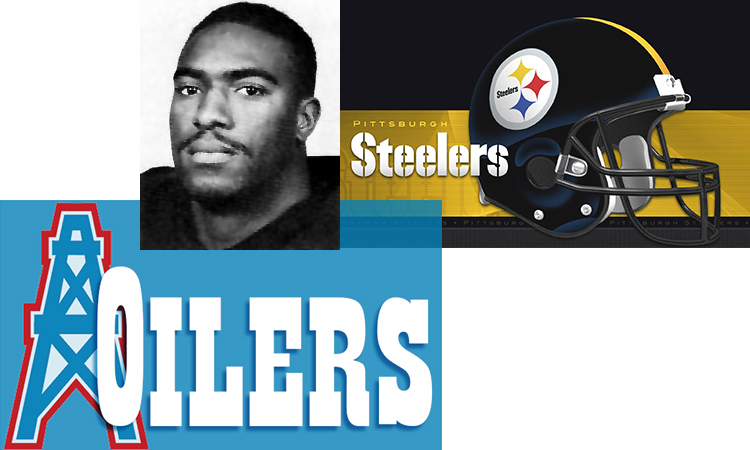 January 2016 Luncheon Larry Griffin Former NFL Defensive Back and Photos
Speaking January 11th was Larry Griffin, former American football defensive back.
Larry Griffin was a star athlete in Chesapeake, Virginia, and then played as a receiver for UNC. As a freshman he averaged 19.1 yards per catch. While he caught only 39 passes for seven touchdowns as a Tar Heel, Griffin's talents were switched over to the defensive side of the ball as a defensive back for the Houston Oilers.
After limited action in his first season with Houston, Griffin spent the rest of his career-seven more pro seasons-as a defensive back for the Pittsburgh Steelers. He finished his career with 13 interceptions. In l992, he even ran an interception back for a touchdown, marking his only NFL TD.