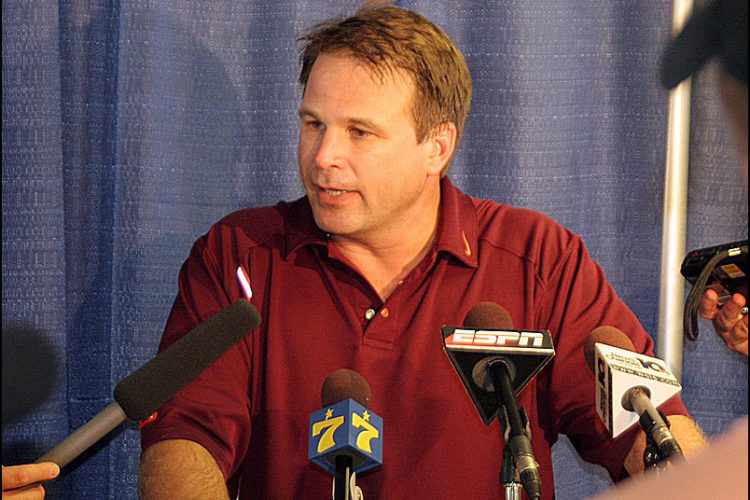 May 2015 Scholarship Awards and Bryan Stinespring VT Recruiting Coordinator and Photos
Our May 11th speaker was Bryan Stinespring, a long-time Virginia Tech football coach and the recruiting coordinator.
Stinespring initially joined the Tech staff in 1990 as a graduate assistant coach and spent two seasons in that capacity helping with the offensive line. After serving as the director of sports programs in 1992, he was elevated to a full-time coaching position prior to the 1993 season.
Prior to taking over the O-line duties, Stinespring coached Tech's tight ends and assisted with the offensive line for five seasons. He was the Hokies' recruiting coordinator for eight years (1994-2001) and continues to be instrumental in helping attract top high school talent to campus. In 2001, he served as Tech's assistant head coach along with his other duties. He spends a lot of time in the Hampton Roads area as the recruiting coordinator
A native of Clifton Forge, Va., Stinespring was a walk-on player for James Madison University in the early 1980s.