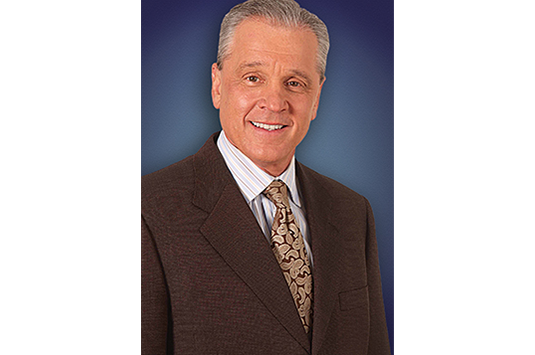 Dennis M. Ellmer Sportsman of the Year 2013
Dennis M. Ellmer
President & CEO, Priority Automotive

ROBERT G "BUDDY" BAGLEY AWARD
Dennis Ellmer was born in Chincoteague Virginia, is a graduate of Norview High School and has received a Bachelor of Science degree in business from Old Dominion University.
Dennis Ellmer is a classic case of learning a business from the ground up and learning it well enough to build one of the largest and most respected automotive retail operations in the country. He began his career at Colonial Chevrolet under the tutelage of successful businessman and philanthropist Josh Darden. Mr. Ellmer credits Mr. Darden with not only teaching him the car business, but also emphasizing the importance of integrity, quality service, community participation and personal commitment.
In 1998 Dennis Ellmer purchased Kline Chevrolet and Kline Toyota in Chesapeake. The dealerships emphasized unparalleled customer service with their "We put you First" philosophy becoming the market leaders in their first year of operations.
Since then, Mr. Ellmer has opened or acquired seven additional dealerships located in Chesapeake, Richmond and Charlotte North Carolina. Priority automotive dealerships lead their respective name plates in retail sales and customer satisfaction each year.
Mr. Ellmer donates both his time and support to many civic and charitable organizations such as the Special Olympics and the Chesapeake Sports Club scholarship program. The Priority Group is also the single largest contributor to the March of Dimes. He serves on various boards including the Cape Henry Collegiate School, Monarch Bank, Virginia Auto Dealers Association and the Hampton Roads Automobile Association.
It is our honor to present Mr. Dennis Ellmer with the first Robert G. "Buddy" Bagley Sportsman of the Year award.